Welcome,
This site is dedicated to the game of baseball. It is a resource of baseball information for coach, player and enthusiast.
Baseball Playbook 011 for windows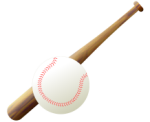 To try version 011 of baseball playbook go to the
download page
.
Now with free practice plan/play viewer for iPhone/iPad (iOS) and android based phones/tablets.
Information about upgrading from version 008 - 010 to 011 can be found on the
upgrade page
.
Don't forget to checkout the new
screenshots
and the
feature matrix
.
Below is a short description of the available sections.
Animated plays and drills
The heart of this site, the growing collection of 42 animated plays and drills.
To help with the navigation this section is split up in two, one for animated
drills
and the other for animated
plays
. You can also search through the plays and drills with the search box on the right.
Animation will be a major help in understanding the flow of a play or drill.
Each animation can be controlled with play, stop and pause buttons.
Baseball play of the week
Every
week
a different animated play or drill from the baseball playbook database.
Static play & drills
Animated plays and drills cannot be printed, so here are all the available plays and drills in a static form. The non-animated database now contains 62
plays and drills
.
Books
The commercial part of this site where you can find baseball
books
,
kindle e-books
,
Dvds
,
chalkboards and more
.
This part includes the monthly top 10 based on orders made on this site.
Jes-soft
If baseball isn't the only game you like visit
www.jes-soft.com
for American Football, Soccer, Volleyball, Basketball, Ice Hockey and more.